The fun is heating up with all-new entertainment and more set to debut this weekend, kicking off what will be a truly incredible summer at Walt Disney World Resort.
Normally, Memorial Day weekend is the official kick-off of summer for Walt Disney World. In the past, the Friday before Memorial Day, Magic Kingdom would hold its annual 24-hour party, which was always a fun event. Unfortunately, this has not occurred for the last two years, and at this point, we're thinking it's done for good. (Sadly.)
While Memorial Day weekend is the official kick-off of summer, that's not true in terms of crowds. The entire month of May is slightly above-average for crowds, and there's a slight spike for the Memorial Day holiday (as far as holidays go, it isn't bad), but it's still far better than mid-June and July. This is because most schools aren't off for summer vacation yet, so it's still the calm before the storm, in that sense.
These awesome Memorial Day treats pictured below are available at Amorette's Patisserie in Disney Springs.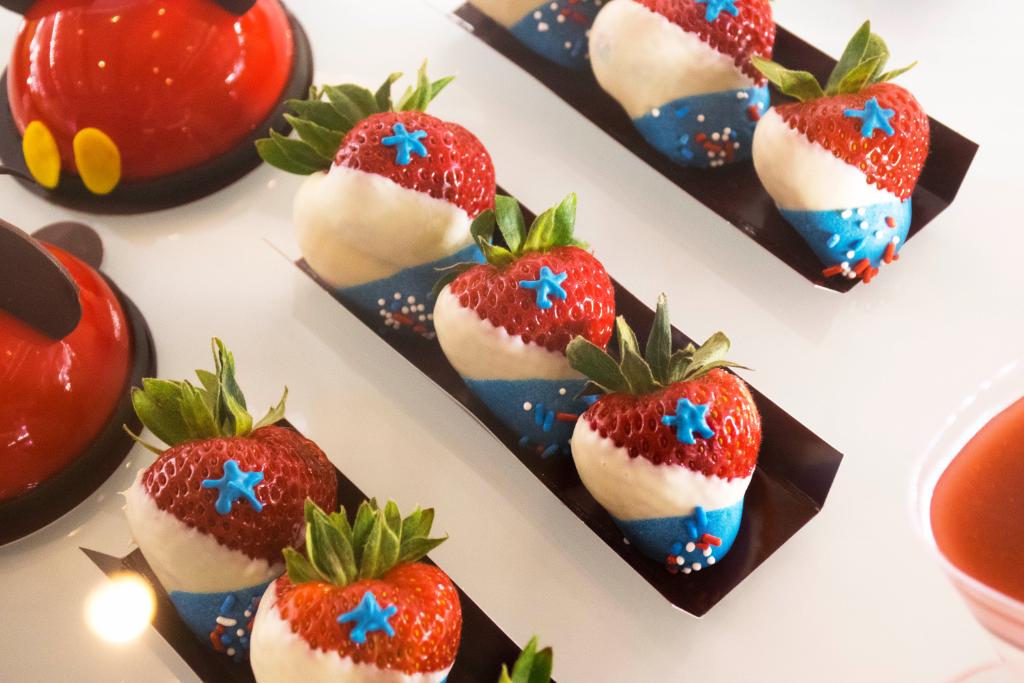 Memorial Day Summer Kickoff Fan Zone at ESPN Wide World of Sports Complex
The Memorial Day Summer Kickoff Fan Zone is a two-day, festival-style event that is free and open to the public. Here, guests can enjoy a variety of food and beverage options, listen to high-energy music by a DJ, check out event merchandise. There will also be a television viewing party Saturday afternoon for the UEFA Champions League title match.
Memorial Day Weekend is also the first anniversary of Pandora – The World of Avatar!
And more summer fun will roll out in June.
Stay tuned in!!
(Information from Disney Parks Blog)