Dragon Float Catches on Fire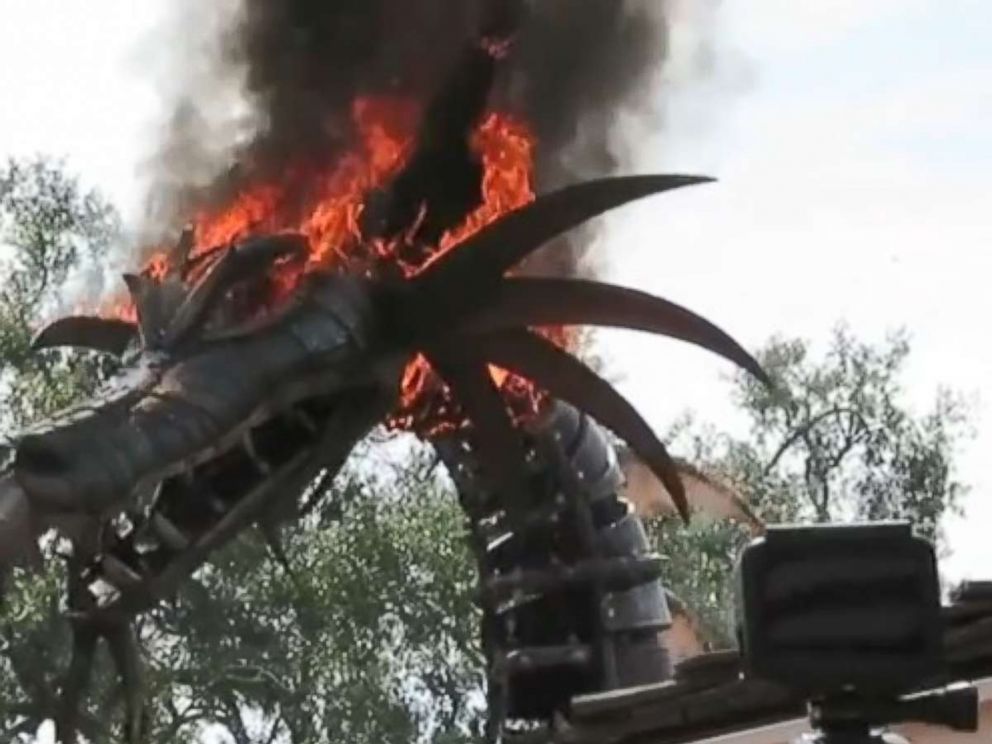 Dragons are supposed to breathe fire, not catch on fire.  Usually this dragon doesn't do much beyond tilting back and forth and occasionally releasing a puff of smoke and flame, but this time things went a little bit different.
Unfortunately, the robotic dragon float in Friday, May 11's Festival of Fantasy Parade did catch fire. The Festival of Fantasy Parade is held at the Magic Kingdom park each afternoon.  Walt Disney World's public affairs department confirmed the dragon float in its parade at the Magic Kingdom caught fire on that Friday afternoon.
The float, which was part of a "Maleficent"-themed creation, was stopped and cast members quickly moved guests away from the float and parade, Disney said.
The dragon's entire skull was engulfed in flames as onlookers shot video, and it appears that most park visitors just thought that it was part of the show.  Disney cast members (employees) were able to quickly douse the flames using portable fire extinguishers, but a chunk of the dragon's head later fell off as well, suggesting some pretty serious damage.  The fire was fully extinguished.
Park officials called the local fire department just to be on the safe side, but the dragon was already cooling off by the time they arrived.
No guests or cast members were injured (unless you count the dragon).  The robotic dragon will probably need a wee bit of refurbishing before it's ready to join the parade again.
Maleficent is the main villain in "Sleeping Beauty," in which she transforms into a dragon for battle with Prince Phillip.
"Maleficent" was also a live-action film released by Disney in 2014 and starred Angelina Jolie as the vengeful title character and Elle Fanning was cast as Aurora. Maleficent turns one of the characters in the film into a dragon at one point.
Hmmm, should Disney just make this part of the regular routine of the parade?  Just kidding!!  So thankful cast members were ready and prepared for that situation and acted quickly so no guests or employees were injured.
(information obtained from USA Today)