Woody's Lunch Box Menu
Toy Story Land opens June 30, 2018, and along with its two rides comes a walk-up window called Woody's Lunch Box.  The menu will offer classic sandwiches and snacks for breakfast, lunch and dinner.
"Everyone has a special food memory, so it can be tricky putting a modern spin on the favorites," explained Lenny DeGeorge, Concept Development Culinary Director for Walt Disney World, about the year-long menu development process.  "We honored these classic dishes by using the best ingredients to elevate the flavors. How we constructed the sandwiches was important, such as layering the ingredients in a specific order, to maximize textures and flavors. Why have a cold sandwich when you can have a toasted hot, gooey cheese-filled one?"

Woody's Toy Box will offer something for breakfast, lunch and dinner, open from park open to park close – and it will be on the Disney Dining Plan.
Entree pricing ranges from $8.99 to $12.99
Here is an early look at the menu that will be offered, and you can also view the Woody's Lunch Box menu with pricing.
Breakfast at Woody's Lunch Box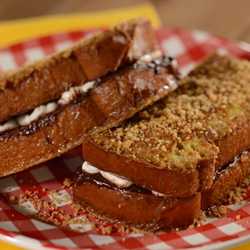 Woody's Lunch Box – S'more French Toast Breakfast Sandwich $7.99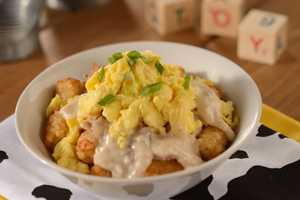 Woody's Lunch Box – Breakfast Bowl $8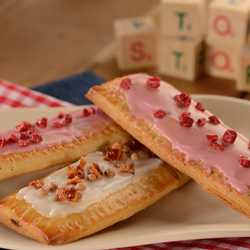 Woody's Lunch Box – Raspberry Lunch Box Tart and Chocolate Hazelnut Lunch Box Tart $3.29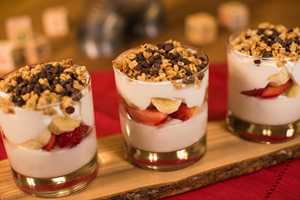 Woody's Lunch Box – Banana Split Yogurt Parfait $5.99
Lunch and Dinner at Woody's Lunch Box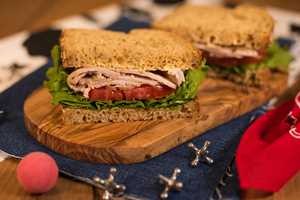 Woody's Lunch Box – Smoked Turkey, Tomato and Lettuce on Multigrain Bread $9.99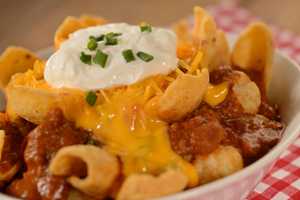 Woody's Lunch Box – Totchos $8.99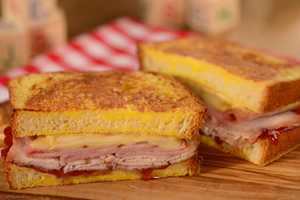 Woody's Lunch Box – Monte Cristo with Raspberry Jam $11.49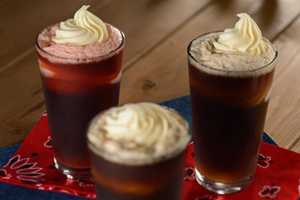 Woody's Lunch Box – Soda Floats
In addition to fountain drinks and lemonade, beverage offerings include a classic Barq's root beer float and a Mystic Portal Punch (PowerAde Mountain Berry Blast with flavors of lemon-lime and tangerine). For the big kids there's a Grown Up's Lemonade with cherry vodka, Odwalla Lemonade, and black cherry purée.
Kids at Woody's Lunch Box
Kids' offerings include grilled cheese sandwich or turkey sandwich, both with potato barrels and mandarin oranges. Sides include tomato basil soup, vegetable macaroni salad, potato barrels and Mini Babybel® snack cheese, the official snack cheese of Walt Disney World Resort.
Although Woody's Lunch Box is a quick service restaurant, all the menu items sound yummy and personally I cannot wait to try these menu items with Toy Story Land opens at the end of June.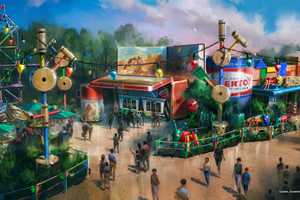 (Information from wdwmagic.com)